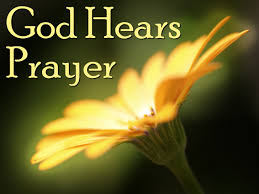 Enter your prayer requests or praise here
Father's disability

posted by: Jeffrey Hunter on 7/7/2016


Hello, my name is Angela Hunter. My father is Jeffrey Hunter. He broke his neck in 2013 and became a quadriplegic. He can no longer function normally and has had a range of sicknesses ever since. I would like to request a prayer for my Father that he gets to be rehabilitated, live a fulfilling rest of his life, and never lose his faithf, not just in his situation but God as well. My father is such a good hearted man. I believe everything has a higher reason for happening and to know that God will never leave our side, especially when times are hard like these. Thank you so much. God bless you for this prayer request! Take care.
I will pray

18 people are

praying.