Kathy's passion for Christ shines through her unforgettable chalk art presentations. Chalk art ministry draws all ages and keeps their attention to hear the Life-giving Word of God. I highly recommend Kathy Huber's ministry to you!
Joy in Christ,
Dwight Haynes, Evangelist
www.ChalkTalks.net   (540-230-5782)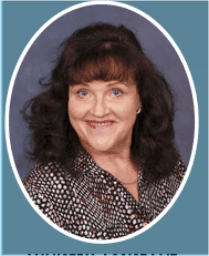 CONTACT INFORMATION
(C) 336-908-0064
(H) 336-656-4860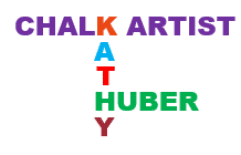 To see "The Lion and the Lamb" video, please click below.
https://www.youtube.com/watch?v=XUjDV46kT_Q
I was saved at the age of twenty-three, I met my husband at twenty-three and as I mentioned before, I started singing at other churches at that same age. I guess you could say, age twenty-three was the most important year of my life. Isn't God good? As I have grown over the years I can look back and see how perfect God's plan really was. You see, I was a very introverted girl in high school who stayed at home most of the time and I don't know how to read music. No one could have ever made me believe that I would stand up in front of people and talk much less sing. Even though I couldn't read music God sent me someone who could Marvin, my husband. God had a plan for Marvin and me to come together as man and wife to serve Him in a special way. Along the way I have been privileged to record 5 Gospel Recordings. Marvin and I also had the privilege of traveling 14 years with evangelist, Jesse Crooks, who has Cerebral Palsy. What a blessing those years were and oh the stories I could share with you about how God Blessed in those Revivals. But then in 2007 I was diagnosed with Thyroid Cancer. I can honestly tell you that I was not afraid of the cancer per say, but I was concerned if I would ever be able to sing again. Well to make a long story short God once again came through and my surgery and treatment was successful, and I still sing today.
But I have more exciting news. God has given me a new ministry in Chalk Art. Having never been able to draw before I was a little nervous whether or not I was hearing this call to start a new ministry.
At my age you hardly think of God opening a new door to share the Gospel. But He has. I am excited to be able to go into the Nursing Homes where people are confined and can't get out to hear the Gospel much less "SEE IT". But thank God for this amazing thing called CHALK ART. I can go into these places and set up my Easel in around 30 minutes and be ready to go. My husband, Marvin who has been my right hand in my singing ministry is still my right hand today along with the added CHALK ART. Never under estimate your potential to do anything and everything God wants you to do. If you are a willing vessel you will be amazed at just how God will use, you.
So I am asking that you take a little time to view the information I have sent and consider calling me to your facility whether it be a Church, Nursing Home, Senior Living Home, ETC… Just call and I will come and share what God has laid on my heart through "Sight and Sound"
I make no financial demands. I will come by love offering or NO OFFERING!. I just want to come and share the GOSPEL OF JESUS CHRIST.
Thank you and may God Truly Bless You Today.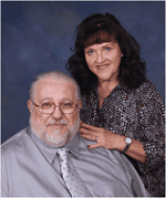 To God Be The Glory Great Things He Hath Done
IN HIS LOVE,
Marvin & Kathy Huber