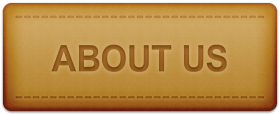 We are a church committed to bringing good news to those living in our city and its surrounding communities.
The focus of Good Shepherd Church of Greensboro is on worship, outreach and discipleship.  We believe in one God who has revealed Himself as the Father, Son and Holy Spirit.   Our purpose is to bring Jesus Christ to those lost and to encourage those who are already believers. We are dedicated to guide believers to love God's Word, to live God's Word and to develope and encourage others to know Jesus Christ through His Word.  We want people to discover and fully experience God in their lives.
Continue Reading…
GoodShepherd FlashBack !! It was the Blood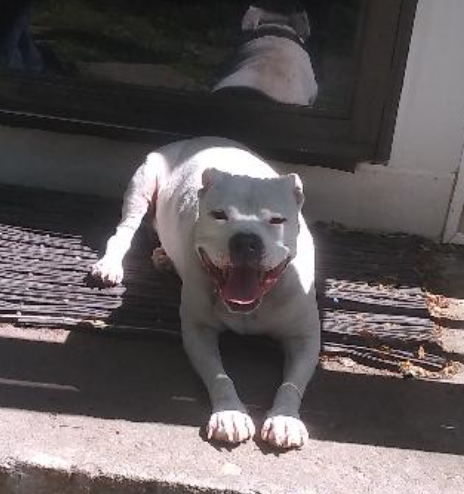 "A righteous man regards the life of his animal…." (Proverbs 12:10)
Dear friends of Good Shepherd Church,
Today, we are praising the Lord for some good news about our beloved church mascot! Yes— I am speaking of "Tow Truck," the friendly dog who greets folks every Sunday morning as they come into the Good Shepherd sanctuary. "Tow Truck" has been to the doctor today, and overall, the vet has given him a good report.
The good news is that (as far as we know) ol' "Tow" doesn't have heart worms. This is good news. But he does have a painful skin condition and some other issues for which the vet is treating him. The family that owns "Tow Truck" is very grateful for Good Shepherd helping with his vet bills. We have a growing friendship with this family, and I believe that the Lord is pleased we are ministering to them in this way. It will bear fruit for the Gospel!
Caring for God's creation
Let me say a very, very sincere "Thanks" to Kathy and Marvin Huber, along with Mark Rainey, who had the compassion to get "Tow Truck" to the vet. Also, a "big" thank you to the folks who have donated money for this precious dog's vet bills. "Tow Truck" really is a sweet dog, and it would have been very sad to just see him suffer and then die.
The verse from Proverbs is one of many Scriptures that shows God cares about the animals He created. When God told Adam and Eve to care for the Garden of Eden and the creation, this included care for precious animals. Having grown up on a farm, I have always loved animals of all sorts. And let me say that I am very moved at the way in which this church has generously stepped up to help the neighbor's dog. Bless your generosity, Good Shepherd Church!
"Tow" says "Go!"
We all know that "Tow Truck" is more than just "the neighbor's dog!" This precious dog is a memorable part of each Sunday and Wednesday when you come to worship at Good Shepherd church!
But let's not have a dog being more faithful in attendance than some of us! Everyone who reads this— come to church every time you can! "Tow Truck" gets up and comes to church! How about you? When it comes to worshipping the Savior and being at church . . . . remember:
"Tow says Go!"
All glory to God our creator and Savior,
 Alex McFarland
Events for week of November 22, 2021
This Week Navigation

November 24 @ 6:45 pm
-
7:30 pm
November 28 @ 9:15 am
-
9:55 am
November 28 @ 10:15 am
-
11:30 am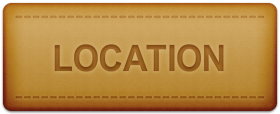 Good Shepherd Church
4453 Sumner Church Rd.
Greensboro, NC   27406
Hello everyone,
I hope that everyone is doing well. None of us could have anticipated what we have experienced and been through in the past six or seven weeks, but through the prayers of God's people we are coming to what I hope is the beginning of the end of this crisis.
Having said that, we are sending this email out to announce our intent to open our church back up for our members, regular attenders and visitors to attend services starting Sunday morning, May 17. As Pastor Alex explained in this past Sunday's service, if you look at the Phase 1 order issued by the Governor concerning mass gatherings, worship services are not considered prohibited but the 10 person recommendation is just that, a recommendation.
So we are going to do what we are calling a soft startup on Sunday, May 17. We will have worship service only starting at 10:15. Some things will be different. For instance, we will practice the recommended distancing. Families of course can sit next to each other, but we would like to sit folks on each end of one pew and then in the pew in front of or behind have folks sitting in the middle so that no one is seated directly in front of or behind someone else. We will have folks helping with seating for the first few weeks.
For the first few weeks we will not have a welcome song since we don't want folks moving around, shaking hands and hugging. Don't worry, we will get back to it, we will shake hands and hug again, we just need to ease back into it. Also, we will have a box for you to place your tithes and offerings in the vestibule as you enter or leave since we won't pass the offering plates for the first few weeks.
I do want to emphasize that if you don't feel like you're ready to attend services yet, we understand and know that no one should feel any pressure to come back if they're not ready. We have the hand sanitizer and it will be out for your use. We have ordered masks but they're not going to arrive until sometime in June, so if you feel you need to wear one, you'll have to bring your own for a while. We will have nursery. Everything has been cleaned and sanitized.
Kathy would like for choir members to arrive at 9:30 for practice on Sunday, May 17.
Right now the plan is to return to having both Sunday school and worship service on Sunday, May 24. Looking forward to seeing everyone on May 17. It's going to be great!
In His Service,
Marvin Huber
Click Button Below For Live Service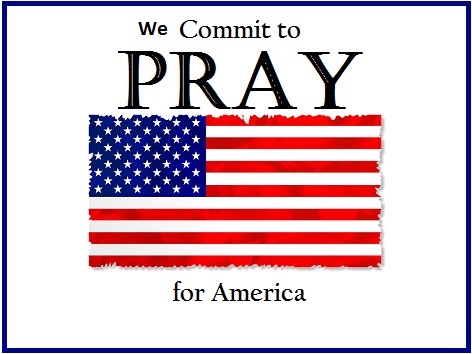 Every Wednesday we pray for our Nation,
for an awakening in our country, come  and
Join us, lets together pray for the mercy
of the Lord for guiding and governing this
great nation in His path according to His will!